In this article, we are going to talk about the new world of WordPress. Yes, you guessed it right, I am talking about the Gutenberg Full Site Editing and along with it Full Site Editing theme. It is altogether a unique feature of WordPress that makes WP users' experience more dynamic and easygoing.
"Gutenberg" is a codename for a new paradigm for creating with WordPress, that aims to revolutionize the entire WordPress publishing experience. It is fully based on "blocks," the project follows four phases of WordPress – Editing, Customization, Collaboration, and Multilingual.
Full site editing is the second part of the Gutenberg project. The first was block editor which introduced the concept of using blocks to design the layout of blog posts. The block-based editor uses Gutenberg blocks; these blocks refer to units of markup with different functions.
What is a Full Site Editing WordPress?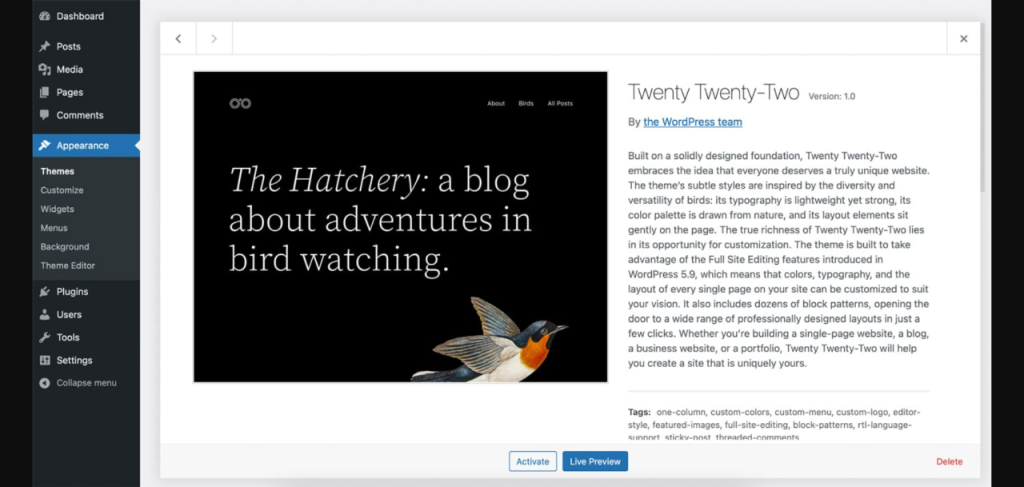 Full site editing became available to all WordPress users as part of the WordPress 5.8 version update on 20th July 2021. Besides, FSE was in the experimental stage in this version, all functionalities were not available. However, now with the introduction of the WordPress 5.9 version (expected to be released in January 2022), full site editing will come with additional developments.
Full site editing WordPress is the concept of building a website based on using Gutenberg blocks. It aims to build upon block functionality and make it applicable to all parts of the site. That means blocks will not only be useful for creating content but, you can visually design archive pages, website header, footer, and more with this feature.
For example, if you want to customize your site's header/footer, you will be able to design its layout using blocks with Full Site Editing.
Benefits of Full Site Editing
The FSE as a single interface promises to make it easier for users to design & build a world-beating website.
You'll be able to define global elements and do page-specific changes without navigating between two editors.
You'll be able to work more efficiently. It also means, you only need to learn a single workflow for making site-level changes & editing individual web pages.
FSE may help you improve the quality of your finished design since the global and page level can be edited simultaneously.
It minimizes the time & effort since the FSE doesn't require coding knowledge or other technical skills it enables WP users to customize their sites easily.
Features in Full Site Editing
Let's look into the concepts or features in full site editing that are already present and a few that are going to be available in the new update.
1. Blocks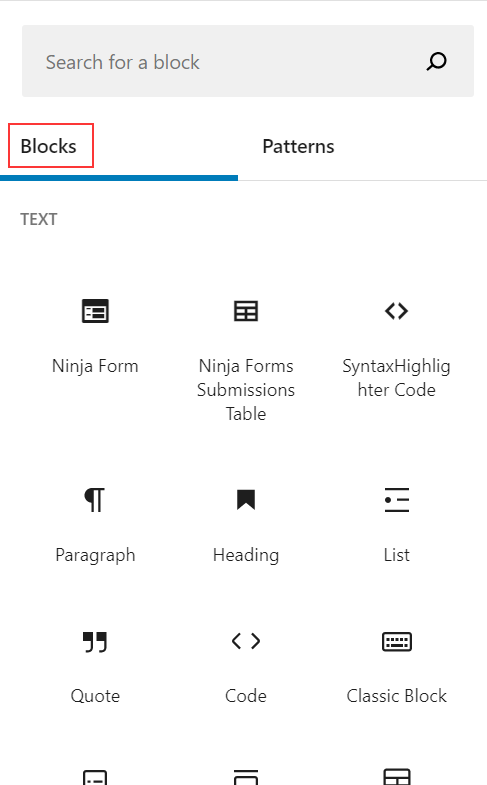 Blocks are part of WordPress since Gutenberg came into existence. Initially, it was used for paragraphs, images, audio even you can drag and drop. However in FSE, it has more useful features, you can use them to create elements like site logo, header, footer, etc. blocks are no longer just part of the content but gradually become primary sections to build a WordPress website. Blocks allow you to create static as well as dynamic content for websites.
2. Block Templates Editor 
Templates are page designs and layouts created with blocks. Template Hierarchy decides which templates or set of templates should be used to display the page. In FSE, templates are in the form of HTML files however, initially, templates were in the form of PHP files.
With the template editor feature, you can add templates to your posts or pages. Further, you can also create custom templates or can edit the existing templates. Besides, content can also be combined with new templates.
3. User-Defined Template 
With the help of Site Editor in Full Site Editing, users can create their own templates. The changes can be seen live on the website while users are customizing everything. The user-defined templates can be saved to the database and then can be exported & imported into another website for reuse.
4. Global Styles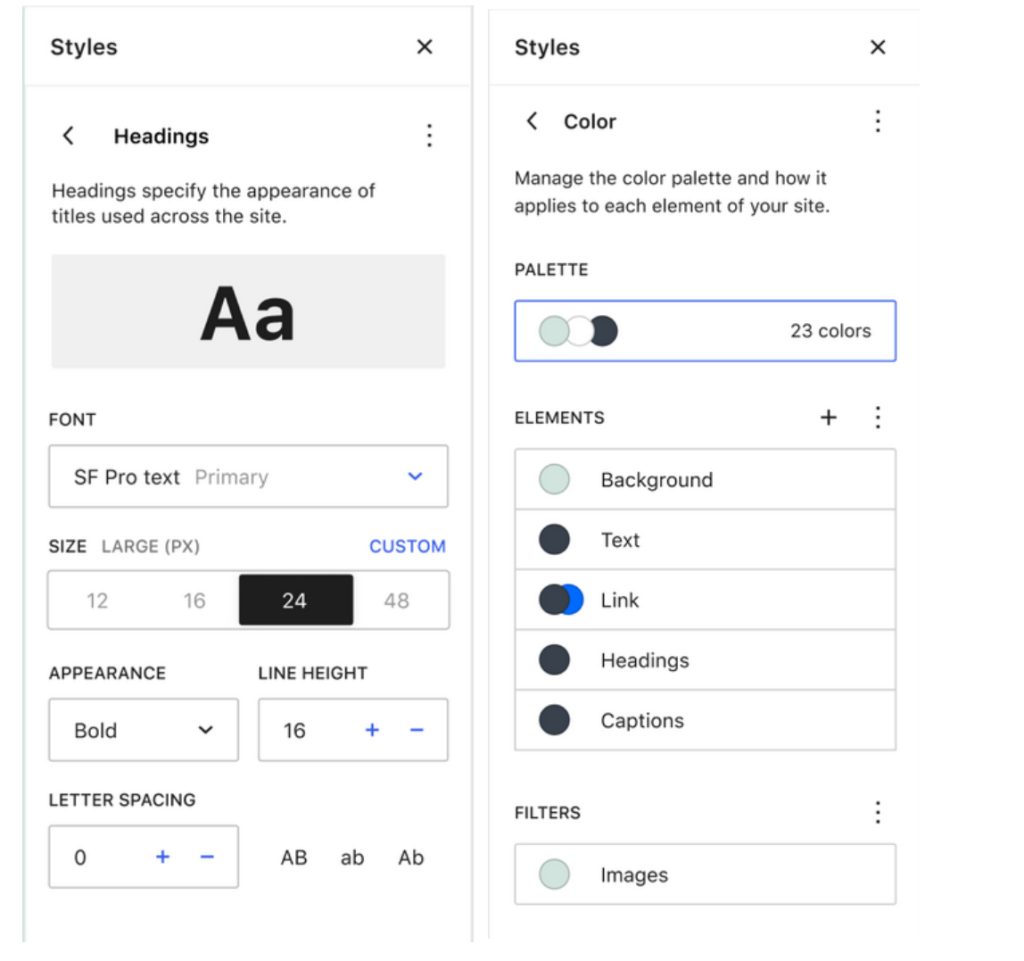 Global Styles comes integrated into the Site Editor. With the Global Styles feature, you can change the website's appearance by editing every aspect such as color, typography, background, and so on. You can also choose a style for each block type without access to Customizer.
Hence, it's expected that Customizer will be removed in favor of Global Styles. This feature will be prominent in the WordPress 5.9 version.
5. Block Patterns & Reusable Blocks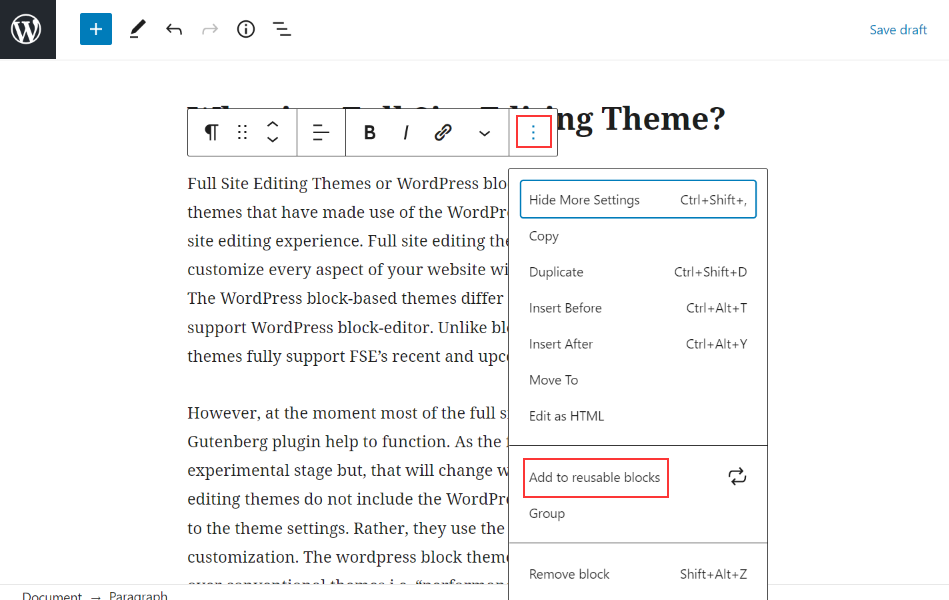 The full site editing version of WordPress comes with amazing features as Block Patterns & Reusable Blocks. Block Patterns are different blocks grouped together in a complete layout. In other terms, all blocks have been created, arranged, formatted, configured & combined into a refined pre-set that can be used instantly. These blocks patterns can be reused for posts and pages.
A complicated section of content for posts/pages can be created with a few clicks. With block patterns, you can edit content or settings without affecting other sections from it.
Reusable Blocks on the other hand are similar in the way that you can create blocks with predefined content and settings, then reuse them. However, unlike block patterns, if any change is done in reusable blocks it will lead to changes in all blocks on the website. For convenient and optimal use, it is recommended to combine block patterns and reusable blocks.
What is a Full Site Editing Theme?
Full Site Editing Themes or WordPress block themes are block-enabled themes that have made use of the WordPress block editor to enable a full-site editing experience. Full site editing theme(s) gives you the freedom to customize every aspect of your website with the help of Gutenberg blocks. The WordPress block-based themes differ from block-ready plugins that support WordPress block-editor. Unlike block-ready plugins, full site editing themes fully support FSE's recent and upcoming features.
However, at the moment most of the full site editing themes require the Gutenberg plugin help to function. As the full-site editing is still in the experimental stage but, that will change with the new 5.9 updates. Full site editing themes do not include the WordPress Customizer to make changes to the theme settings. Rather, they use the "site editor" panel for website customization. The wordpress block themes offer one distinct advantage over conventional themes i.e, "performance." As the block editor is part of WordPress core, using blocks to style the website adds minimal CSS overhead than by the WordPress page builders.
Here are a few full site editing themes of WordPress:
Blockbase
Tove
Naledi
Armando
Ona
TT1 Blocks
Wrapping Up
This is the end to our article, What is Full Site Editing Theme in WordPress? I hope you have got a hang of what Gutenberg full site editing is and full site editing themes. The wordpress block-based themes will be useful to help you to get the most out of the full site editing experience.
As said, changes are constant and we have to adapt to changes. Just the same way, this change in WordPress also needs to be upgraded. So, that you can experience the less complicated, easy-to-use, and amazing features of FSE world. It is time to take a step further and use the benefits of block editor-style WordPress.
Also Read: Best WordPress Full Site Editing Themes