Whether you like it or not, the Gutenberg feature in WordPress is here to stay. Besides, the ultimate objective of enabling Full Site Editing is anyway going to change the overall experience of using WordPress. On the other hand, WordPress Full Site Editing Themes, are also becoming useful and popular. Though they are still not so widely accepted amongst the WordPress community. But with WordPress's new version the block-based themes will become widely known, it will make the experience fun, productive and easy.
In this article, I have listed down 10+ Best Full Site Editing Themes for WordPress. Most of them are at the experimental stage just like 5.8 full site editing WordPress. But it will improve and grow once the new version of WordPress gets released. It will provide additional features and an overall full site editing experience to users. But before that, let's give you a brief explanation of what Full Site Editing WordPress is.
What is Full Site Editing WordPress?
Full site editing is the concept of building a website based on using Gutenberg blocks. It aims to build upon block functionality and make it applicable to all parts of the site. You can visually design archive pages, website header, footer, and more with this feature.
It is the second part of the Gutenberg project which was released in WordPress 5.8 version but was not fully featured. However, now with the new 5.9 version of WordPress, full-site editing will come with additional features. It is bringing native site functionality that is modern, easy to use, and permanent. You can modify templates and template parts by using Template Parts with full site editing themes in Gutenberg editor.
Best FSE Themes
1. Armando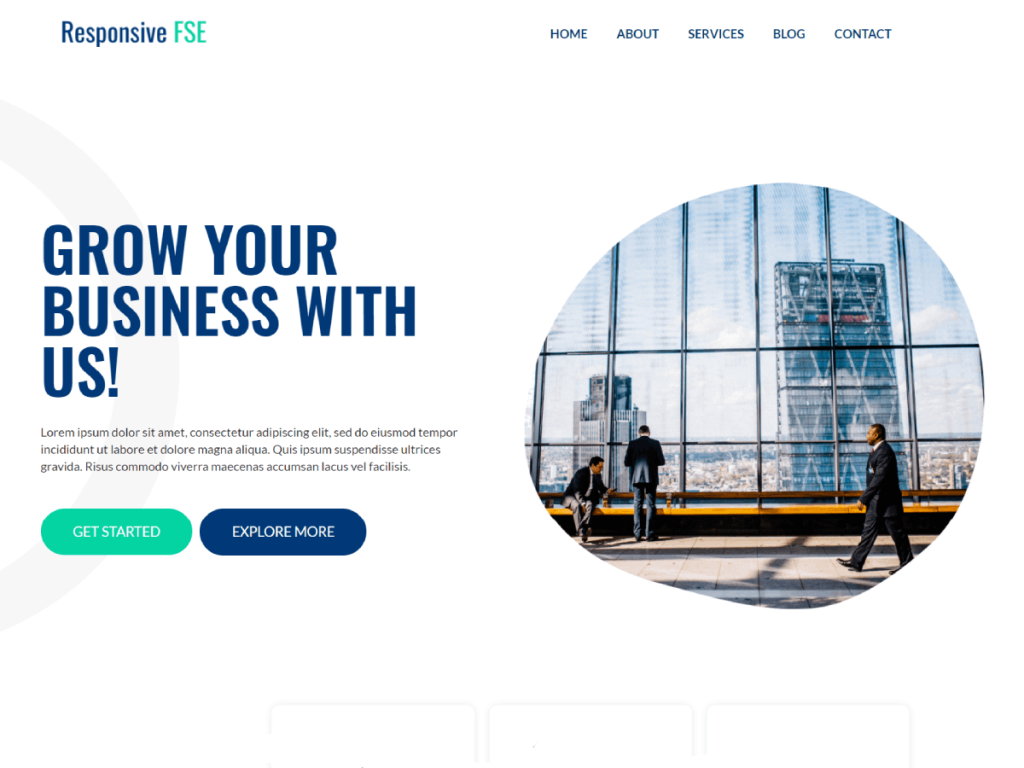 Armando Theme is the perfect solution for all those theme authors who have yet to test block-based theme development. It is designed by Carolina Nymark, the theme doesn't particularly have an artistic flair. It is a simple and basic theme for blogs and sports teams that showcase each element that Gutenberg has up until now. It has multiple block styles and patterns that include different header templates, site footer, and page layouts.
2. Blockbase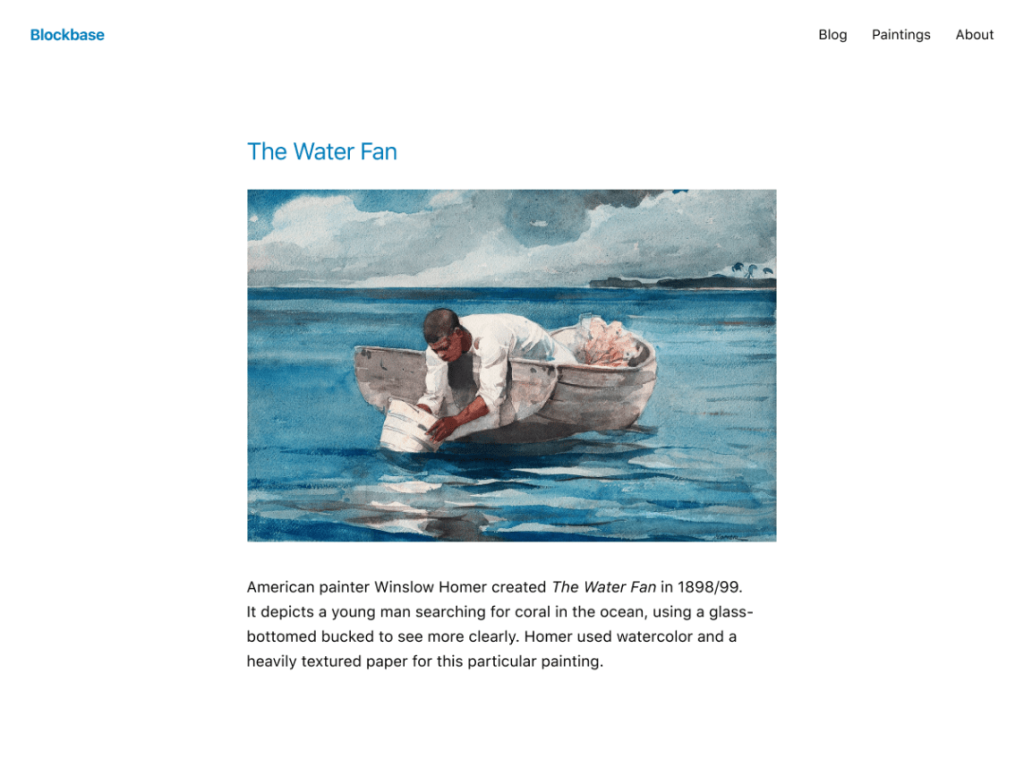 Another theme in the list of guten FSE themes we are talking about is Blockbase by Automattic. It is one of the full-site editing themes and is a parent theme that is intended to be a representation of all theme-style settings in Global Styles. This WP block-based theme works, either way, it supports full site editing as well as configured classically until WordPress doesn't come up with full-featured FSE.
With this theme, you can edit different templates with help of Gutenberg editor like Index template, 404-page template, front page, etc. You can also add pre-defined block patterns to your pages and customize them further.
3. Naledi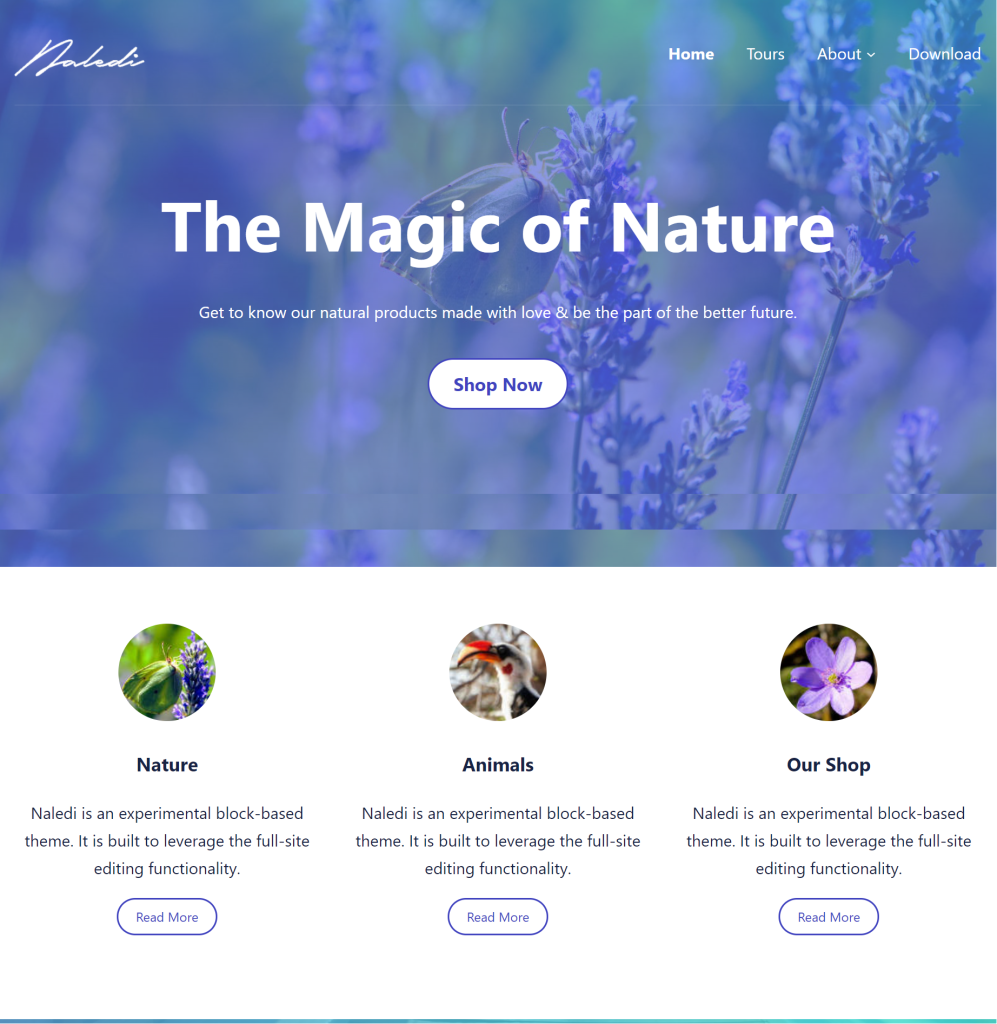 Naledi by Anariel Design is another WP block-based theme in the list of full site editing themes. Naledi, like most block themes, is not for use on the production site, its goal is to build upon site editor and templating systems in the Gutenberg plugin. It works the same as the Blockbase theme with an exception of a few extra templates to work on.
It comes with different block patterns that include column blocks, media & text, and cover blocks like full-width page header. Unlike many other guten FSE themes, this one lets you add custom page templates that you can customize or modify. It is all about playing with the theme and using what works best for your website.
4. Clove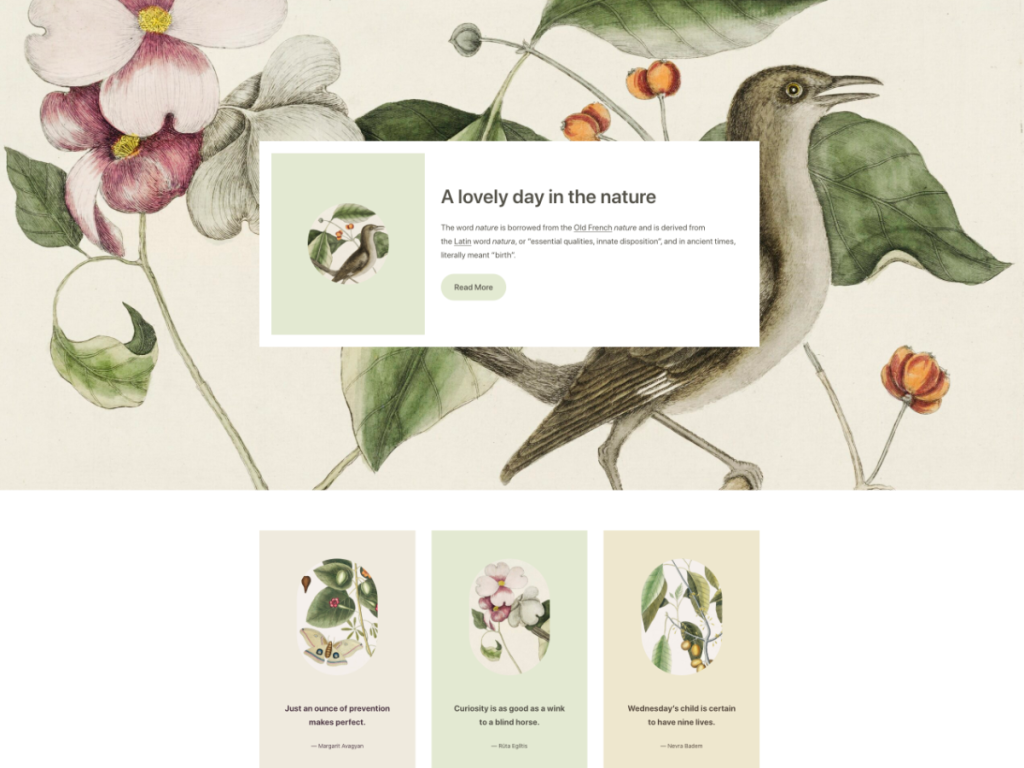 It is another WordPress theme by Anariel Design that is designed for artists. It is a simple and versatile experimental block theme like all others, that is influenced by floral, nature, and stunning retro illustrations. This full-site editing WordPress theme comes with a set of templates and design settings that can be improvised through Global Styles.
5. Responsive FSE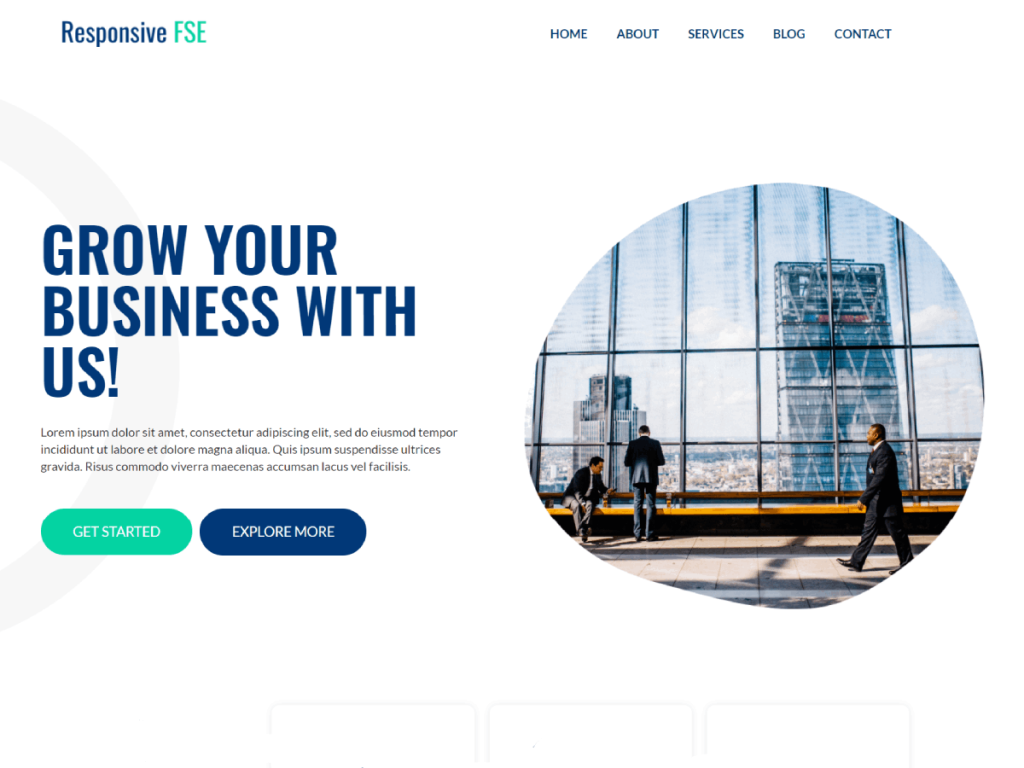 Responsive FSE WordPress theme by CyberChimps is the leading full site editing theme available in Gutenberg. It is an experimental theme that can let you customize the layout of site posts and pages through editing templates. You can perfect your design with several blocks like Post Title, Site Logo, Post Author, etc. The best thing about this WP block theme is that it comes with WooCommerce ready and pre-defined block patterns that help you customize your site in your way.
The Gutenberg full site editing theme allows to add on template parts like footer, header, and sidebar to the site and create new template parts. It has more features like – block patterns, grid layout, RTL language support, sticky post, and custom menu.
6. Tove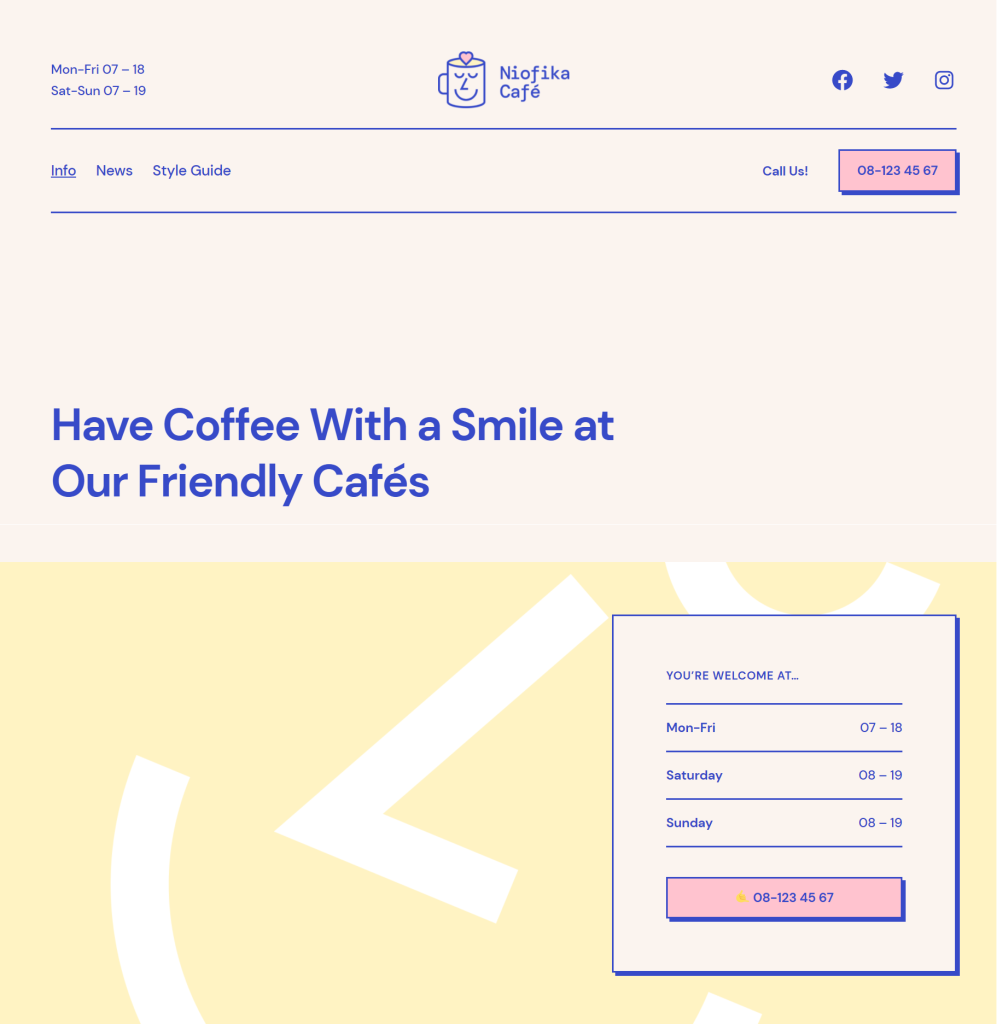 Tove is designed by Anders Noren keeping in mind the full site editing in WordPress 5.9 version. It will allow users to modify the layout, typography, media, and color scheme of the websites in New Site Editor. It comes with 40+ different block patterns that can be adapted to the websites.
The theme is designed keeping in mind cafes and restaurants, which you can see on many restaurants influenced patterns. Nevertheless, you can adapt it to any other type of website since it has layout features of Full Site Editing. The goal of this theme is to make use of all features so that it can be simple, productive, and fun for all users. It is still in its initial stage and will improve and be ready for the new WordPress release.
7. Rick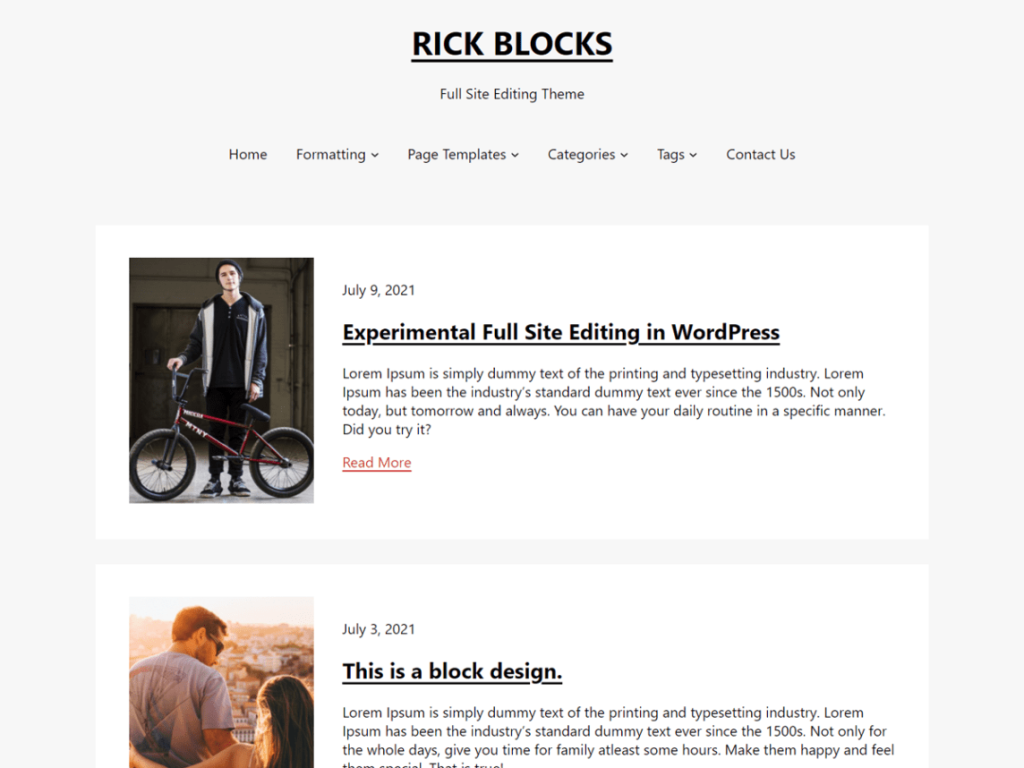 Rick is another experimental guten FSE theme by WPEntire. It is a simple and easy-to-use theme, that comes with templates for a single post, page, and 404 page. Rick is lightweight and amazingly fast and comes with a beginner's friendly FSE theme. The design is elegant and clean and the theme is overall easy to use.
8. Aino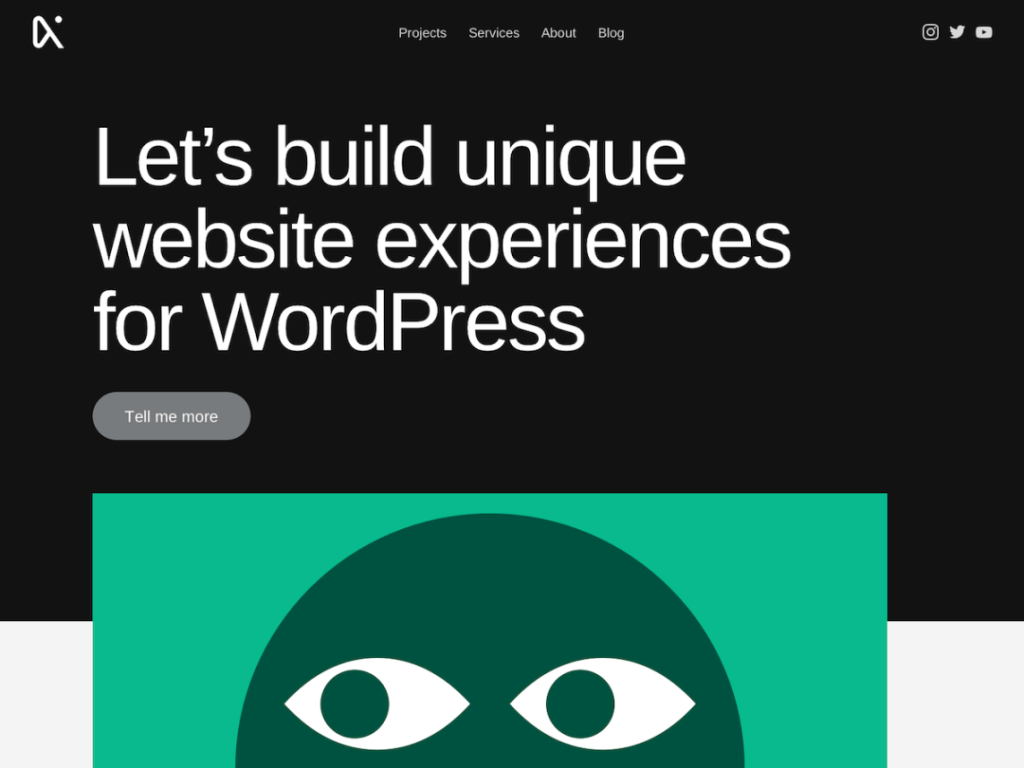 This theme developed by Elma Studio is a Full Site editing block theme for WordPress block editor. It comes with pre-designed block patterns that can be used to create advanced page layouts. Besides, it also has an eye for block details that means they offer you blocks of a high degree of fine-tuning and details. You can create a portfolio, personal blog and with WooCommerce support, your online shop in Aino.
From patterns to blocks, page templates, and themes, Aino offers everything under one roof.
9. Kiyono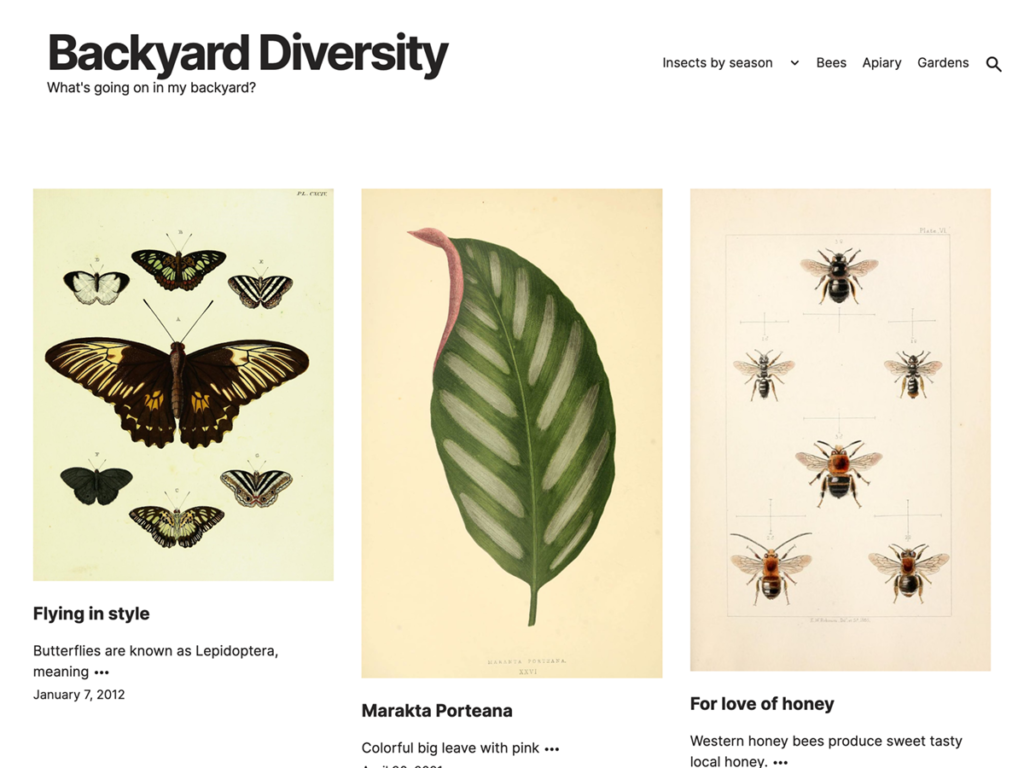 Kiyono by Benachi is a simple WordPress blog theme that is responsive and Gutenberg-ready. It is a fully-accessible ready theme that aids you to create inclusive websites and for those who rely on assistive technologies, it improves user experience. It is equipped with five block patterns and a blank template for experimenting with WordPress Full Site Editing.
10. TT1 Blocks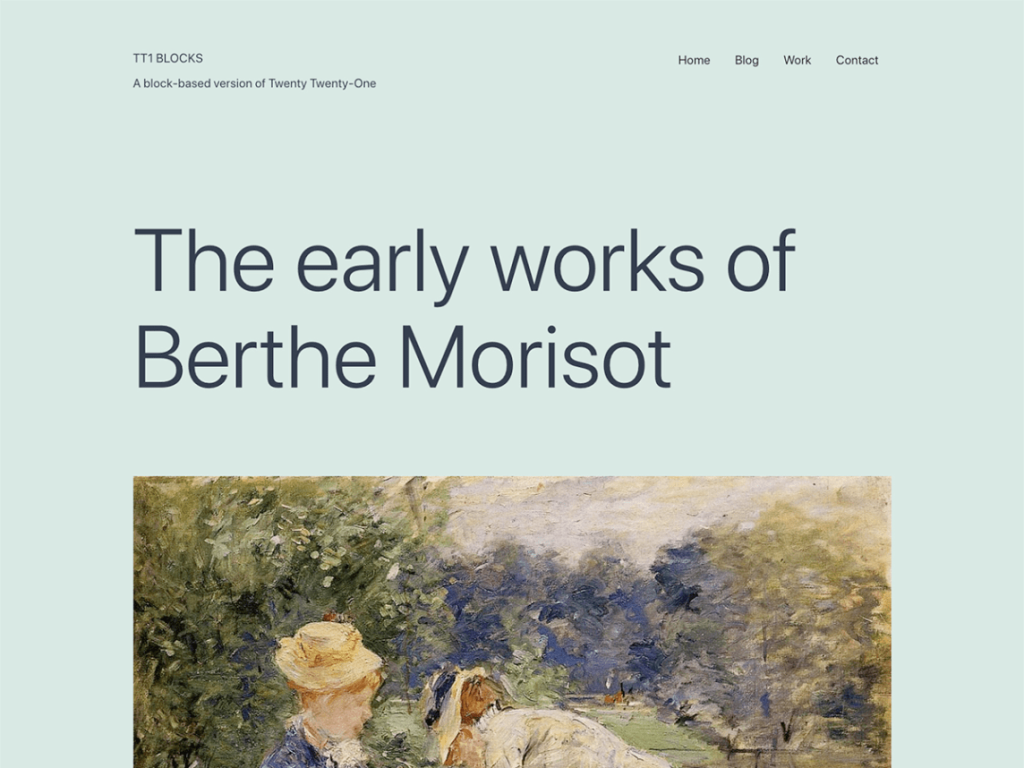 TT1 is a common WordPress theme in our list of best full site editing themes. TT1 is an experimental block-based version of the Twenty Twenty One theme. It is built to support the full site editing functionality in the Gutenberg plugin. It comes with flexible functionality that makes it powerful and site attractive. Furthermore, it is built with an SEO-friendly layout that means huge traffic and high SEO rank. TT1 has a responsive layout and you can customize the website with ease.
11. Block-Based Bosco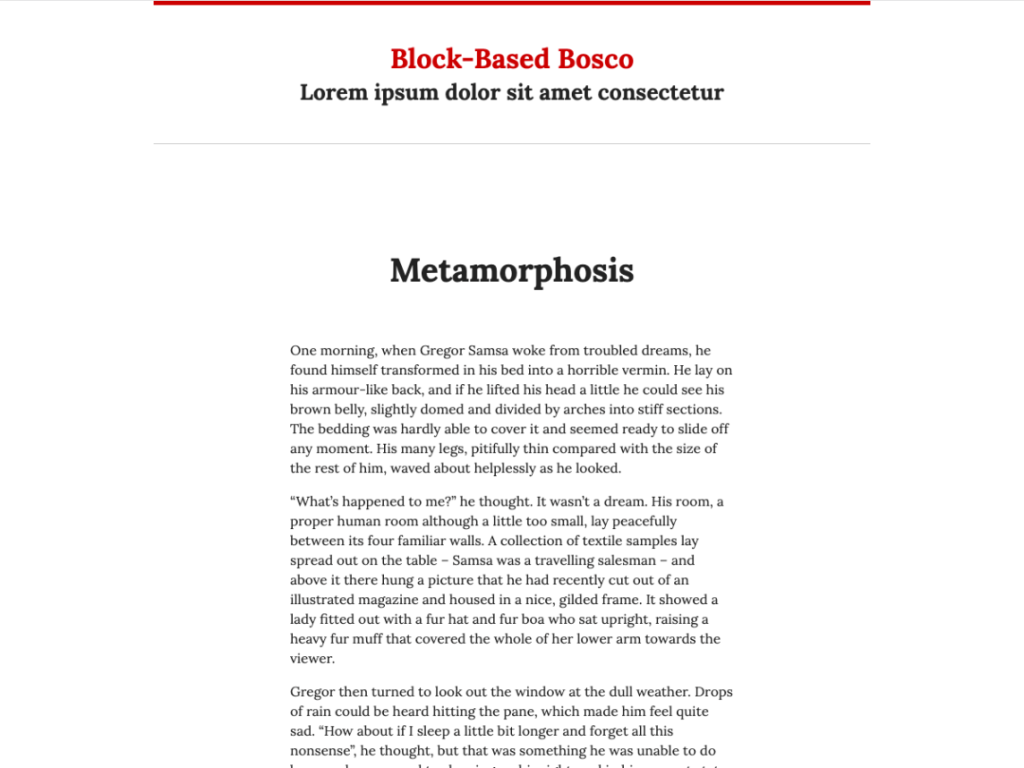 Block-Based Bosco theme (aka Full Site Editing Theme) is the reboot of the Bosco theme. It is an experimental theme that is compatible with the FSE feature in the Gutenberg plugin. It is simple and the theme design holds up well for a personal blog. It is still in its raw element which will further get improved when WordPress's new version gets released like others. The other features of this theme are – custom background color, attractive typography, and custom link color.
Conclusion
All these WordPress Full Site Editing Themes are either at their experimental stage or with few features to use in Gutenberg Full Site Editing. However, it will change after the introduction of full site editing WordPress 5.9. All WP block-based themes will come up with more features and gain wider acceptance amongst the WordPress community.
These all are well-researched and then curated to give you the best list of full site editing themes. You can try and let us know what are your thoughts on these WordPress block themes.