Did you know? You can now enhance your WordPress Responsive Menu with its new Premium Themes. Responsive Menu the best WordPress menu plugin has multiple Free and Premium pre-built themes that can be imported to the Responsive Menu Plugin.
These ready-to-use themes can help you save a lot of time and energy that otherwise you invest into building and getting the perfect match of appearance, elegance, and refinement into your WordPress Navigation Menu.
So, to make things extremely simple and help save your precious time. We've introduced multiple pre-built ready-to-use Responsive Menu Themes that you can make use of and benefit from.
Recently after a major software update, Responsive Menu WordPress Plugin has introduced three completely new themes that can assist you to beautify your WordPress Responsive Menu.
Know more about Responsive Menu and How you can create a Hamburger Menu on a WordPress website.
5 Reasons why you need to use Responsive Menu Theme on your website
Take Inspiration and Improvise the existing theme design to make it something more beautiful that your visitors would appreciate.
Thrill your visitors with designs and animations they've never seen before and that is unique to your website.
Save Some Time and directly use the themes that are available with re-defined styles and animation effects.
Ability to Save the Current Theme along with its current settings as a Theme Template to import them later on.
The themes are carefully crafted and developed by experienced developers and go through Stringent Quality Tests where it is fully tested and made user ready.
All these factors mentioned above make Responsive Menu themes a better WordPress Menu Theme than any of its competitors.
Let us have an insight into the latest addition to the Responsive Menu Themes line-up.
Glance RM Theme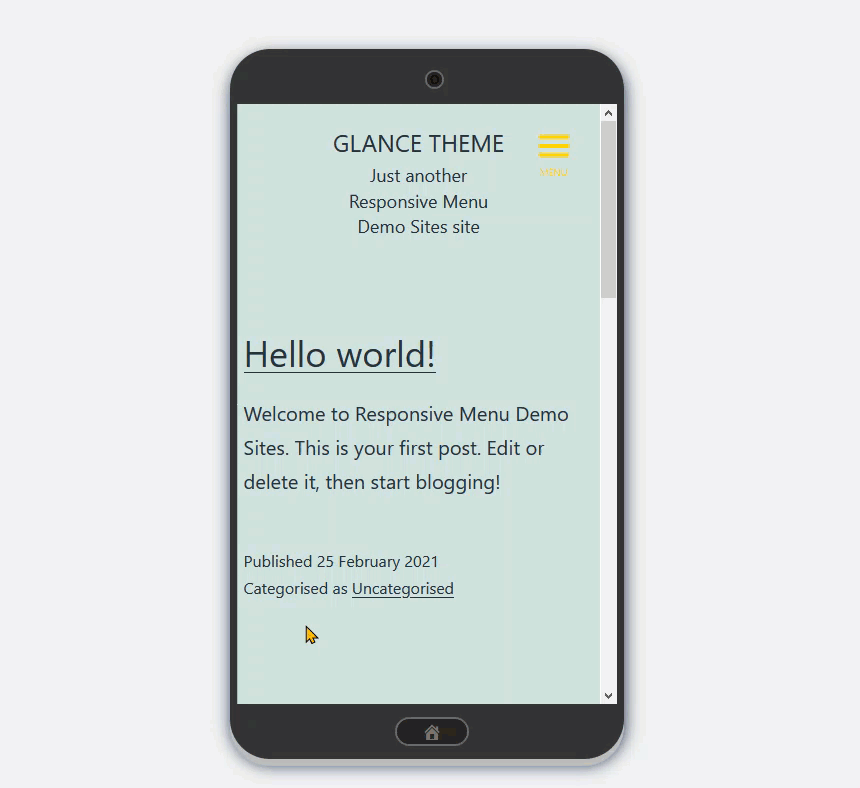 Glance Responsive Menu theme offers a unique slanted arrangement of the menu items and their corresponding subitems. The theme originally comes with its default Purple and White backgrounds however you can customize it as required according to your website's color.
The theme offers many customization options including the sliding speed, skew angle, background, and more. The theme design appears fresh and unique making it a perfect match for modern websites. Click to know more about this amazing theme.
Wave RM Theme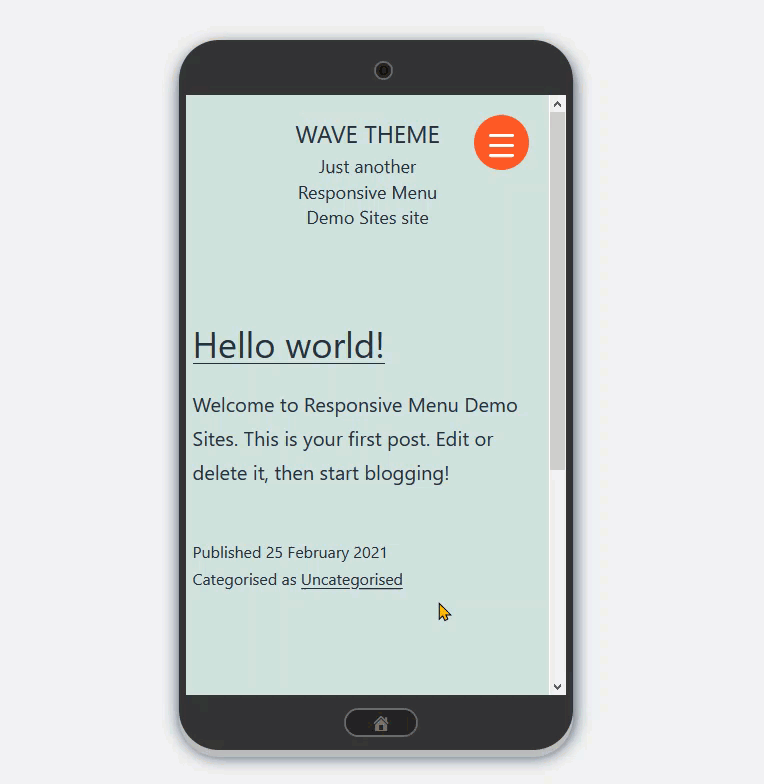 Wave Responsive Menu theme as the name suggests provides a wave/ripple effect when the menu button is toggled. The theme has a bold appeal and comes with an orange and white background out of the box.
Also Read: Seven Essential WordPress Plugins that your website is missing [2021]
You don't need to configure much as the theme is perfectly built with a pleasing animation effect. However, with the Responsive Menu Plugin Sky is the limit they say. So, you can move ahead and customize as required. Click to know more about the Wave RM Theme.
Oshine RM Theme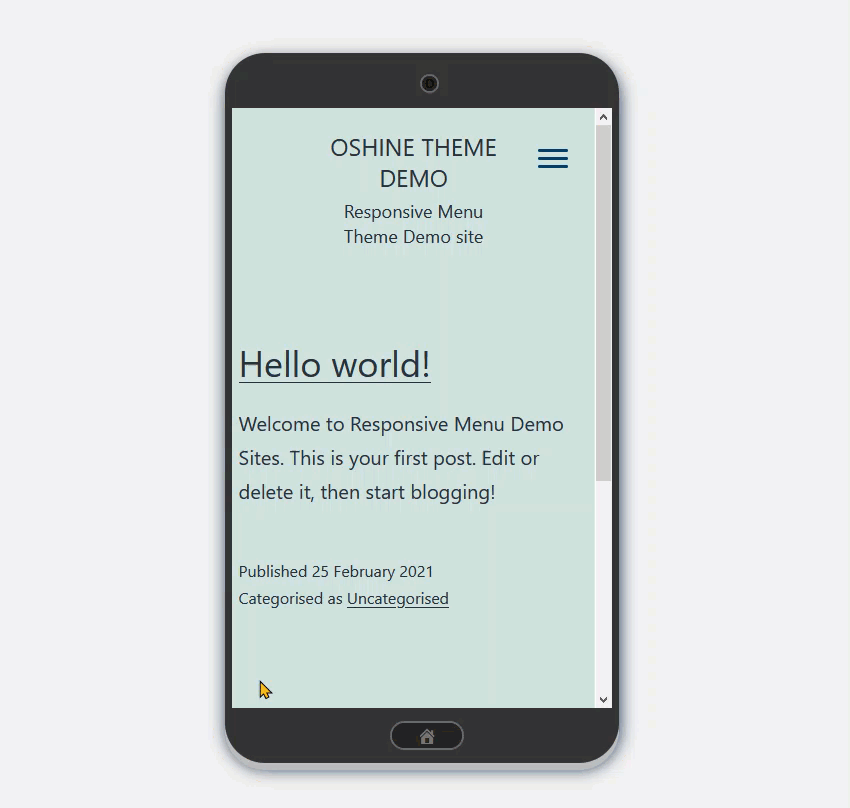 Oshine Responsive Menu Theme is a simple and subtle theme for displaying menu items and their sub-items with a unique stack layered effect. The Oshine RM Theme borrows its name from the very popular Oshine Multipurpose Creative WordPress Theme by BrandExponents.
Oshine RM Theme comes with a Green and some White background by default however this too can be customized as per your requirement within the Responsive Menu Plugin. Click to know more about the Oshine RM Theme.
Conclusion
Other than these newly added themes there are many other Free and paid themes that you must definitely check out. Also, every theme may not be compatible with the free version of the Responsive Menu Plugin due to option limitations, whilst some are optimized for the free version specifically.
You need to verify each theme for compatibility with your version of the Responsive Menu Plugin for seamless working. Also, you would require this guide on how you would add the Responsive Menu theme.