You asked. We listened! With Responsive Menu v4.1.2 Update, we have introduced Dark Mode and a few enhancements that will improve the overall WordPress menu customization experience you have using the Responsive Menu Plugin.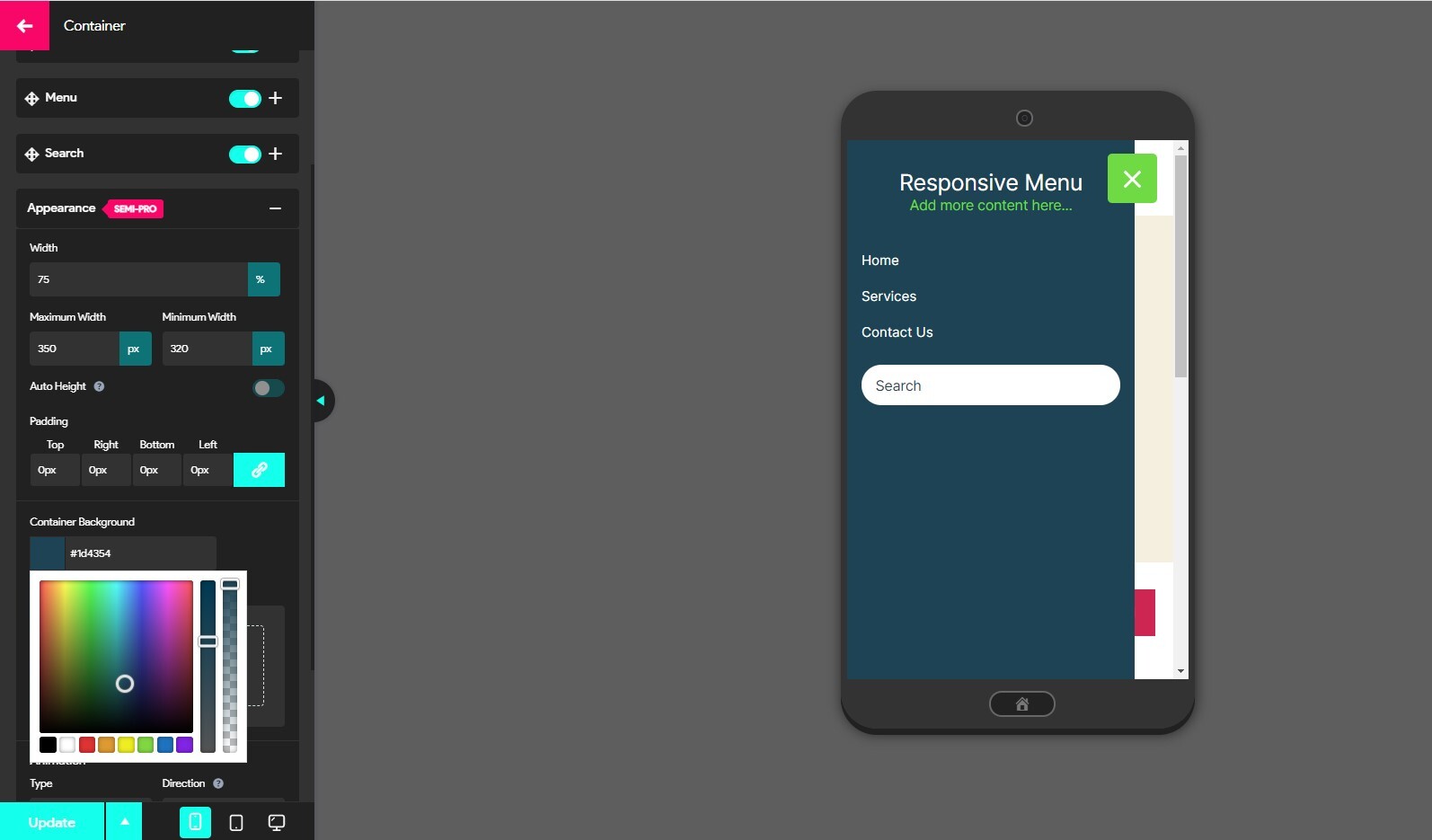 So what's the big deal about having a dark mode? How does it even work? Dark Mode in Responsive Menu Plugin brings a textured low-contrast look to the Menu Customization area that creates a more comfortable experience in low light.
This feature, which is optional, is designed to reduce the strain on your eyes and help you focus on your task of building an awesome responsive menu.
How to Enable the Dark Mode on Responsive Menu?
To be able to use the dark mode feature on Responsive Menu you must update the Responsive Menu Plugin to v4.1.2 if you are running on any of the lower versions. If you had enabled the auto-update feature of WordPress Plugins then the app must have been updated automatically.
If not you can log in to your WordPress admin Page navigate to Plugins > Responsive Menu and Hit the Update Now link to update and use the latest feature.
Once you have the Responsive Menu Plugin updated you can now goto to Responsive Menu Settings > Advance > Active Dark Mode. Check the 'Enable dark mode for menu editor page' check box and hit Save Settings Button. And, you're good to go!
To view the Changes you can open the Responsive Menu Page and Hit the Customize Button. Voila, the Menu Customization Area is now running on Dark Mode.
Additional Enhancements
Along with the Dark Mode feature, this release also has a few enhancements to the Responsive Menu Plugin, such as:
Added new option for the desktop menu to align the content [pro]
Added new filter rmp_menu_markups
Added demo links for free themes
Enabled device visibility options by default
Changelog and Public Roadmap
To view all the past Changelogs of the past Responsive Menu releases you can visit the Responsive Menu Recent Updates Page
Also, to collectively grow the Responsive Menu plugin by incorporating as many user-requested features/enhancements as possible and to keep the development process completely transparent we've introduced a public roadmap.
Here anyone gets a glimpse of what features/enhancements to expect with the coming Responsive Menu releases, you can view the Responsive Menu Public Roadmap and share your thoughts/ideas/suggestions on them by dropping comments.
You can even request a new feature and we'll be happy to acknowledge your request and see if it is feasible to implement it in the coming updates.