Themes
Themes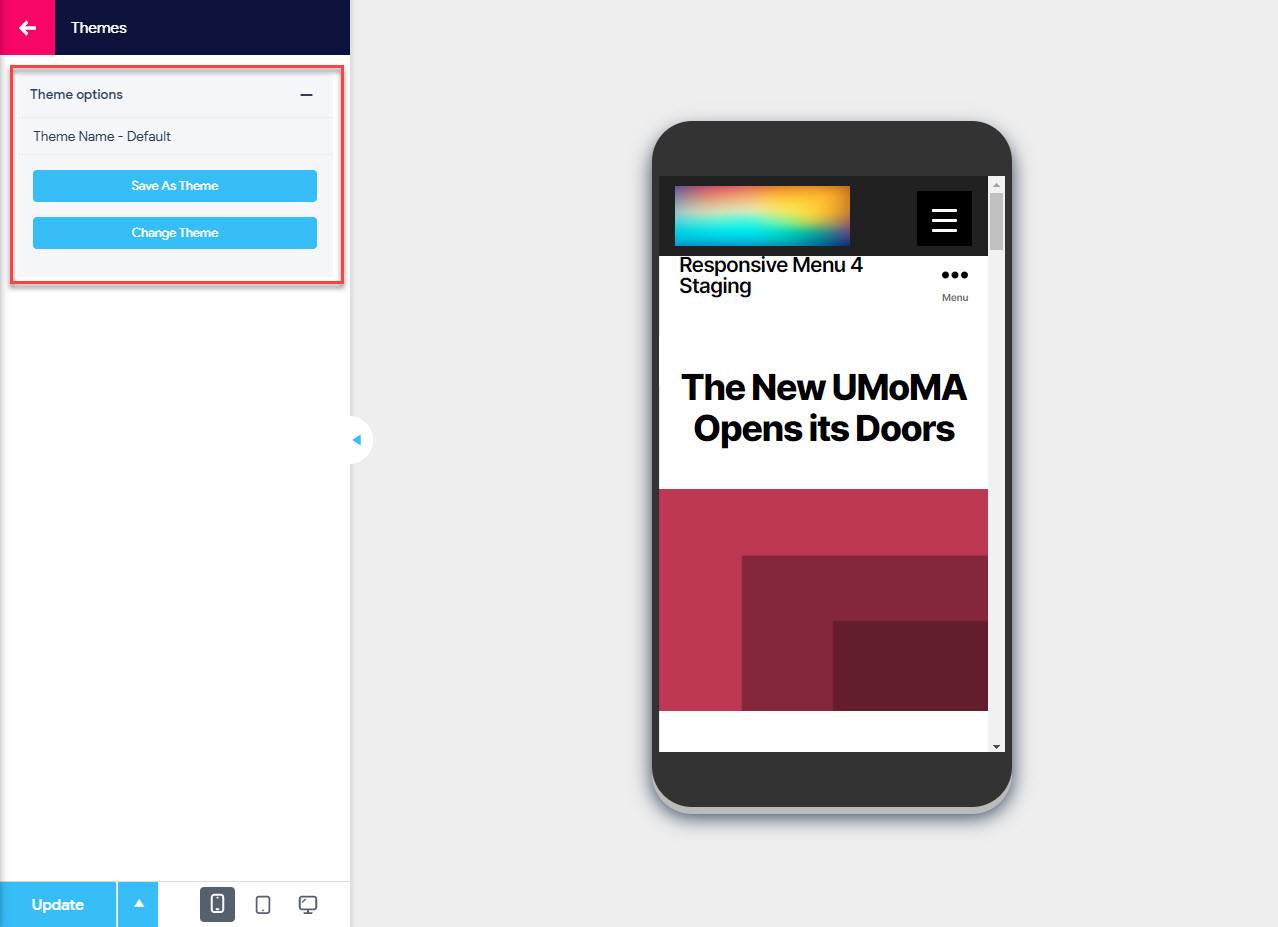 Theme Options is the fifth Menu Customization option that you will find while customizing your Responsive Menu.
With the new Responsive Menu v4, you can now apply amazing themes to the menu. These new Free and Advanced(Pro) themes will allow you to incorporate beautiful designs and animations that come pre-configured with the theme itself.
With the new Pro themes, you are presented with much more theme customizations and configuration options that will save your time in designing as they come pre-configured with design thus letting you have your own personalized version.
That means each Pro theme will have its own Theme Settings to get the best match
The new themes are: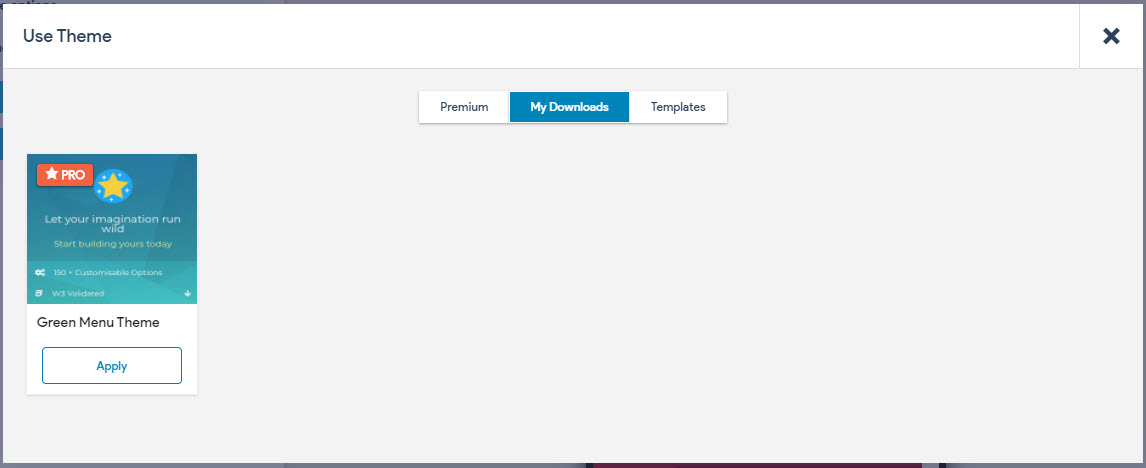 Theme Options – The Theme option will show you the installed Responsive Menu Theme and will let you change the theme to a new one. You can change the theme from many different Responsive Menu Premium Themes and Templates. And also view your Theme Downloads by hitting the Change Theme button. We are working to provide many more premium themes and templates for the Responsive Menu. You will find all the latest ones as and when they are released by pressing the change theme button.