Menu Customization
Responsive Menu Customization Options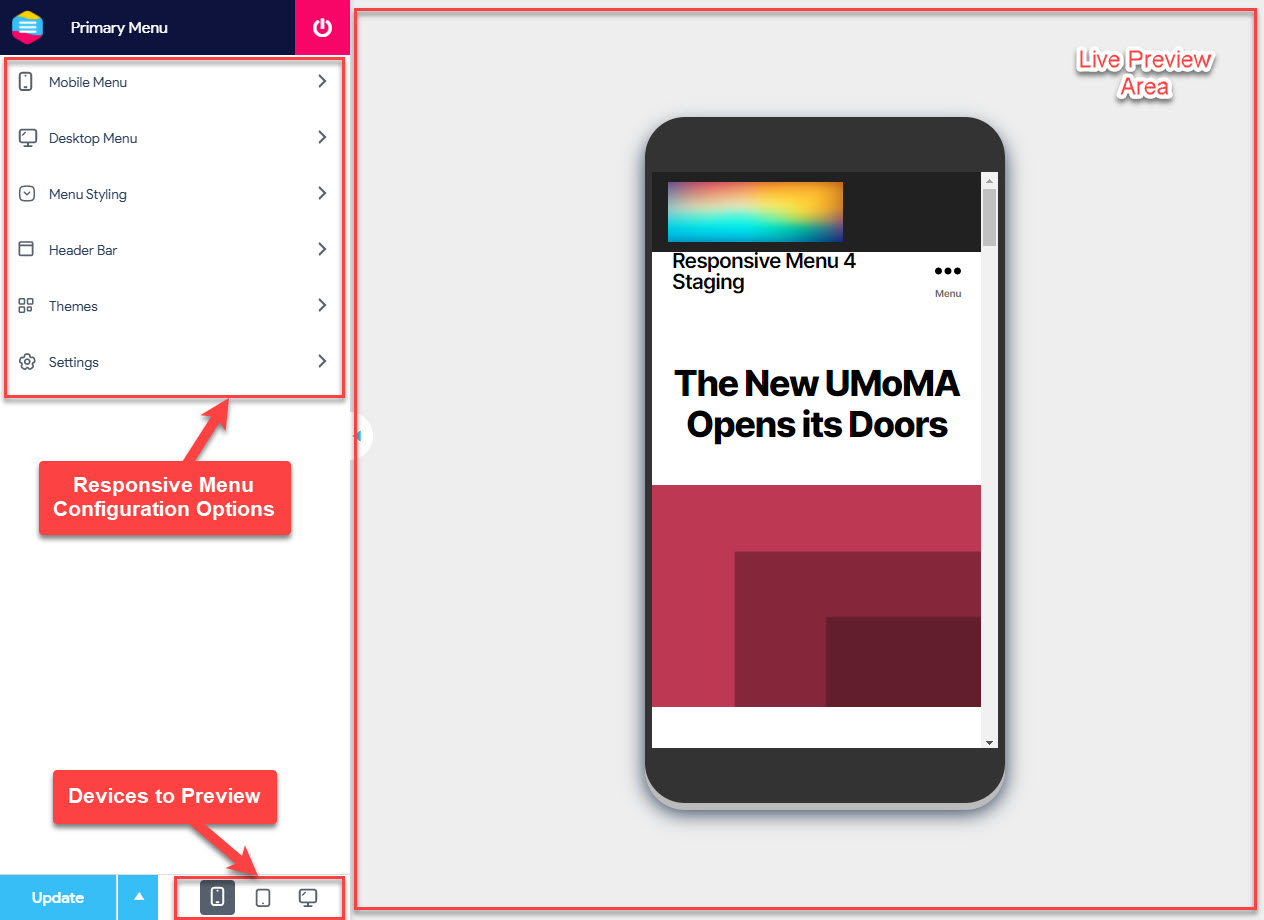 After you have understood creating a New Menu and have known about its settings. Now let's have a look at how you can configure and customize the newly created menu to make the most out of it. While configuring your new Responsive Menu you have the option of choosing between Mobile Menu and Desktop Menu. Nevertheless, you can have them both enabled.
While Customizing and Configuring your Responsive Menu you will come across the following  Options:
You will find all the required items that are needed to manage the Responsive Menu on your WordPress website. So, in order to get going, you can prefer any of the options. In the following documentation, we have zeroed down on each individual menu item and explored all its options.